Degree of Honor offers products to fit your lifestyle and assistance in providing greater financial confidence for you and your family.
How Our Products Serve Members
Degree of Honor can help find a product to fit your needs and budget.
Help pay final expenses like funeral or burial costs
Help with other expenses when a loved one passes
Give a gift to the loved one's favorite charity
Anyone who owns a Degree of Honor life insurance policy or annuity is automatically an insured member. Degree of Honor provides structure, support and inspiration to leverage our impact on our communities.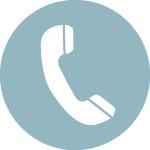 Interested in applying or have a question about products?
Give our Insurance Solutions Team a call:
800-965-2547